Keep an eye on your speed without looking down.
Instantly see when you're driving too fast. Keep it safe. Avoid speed violations.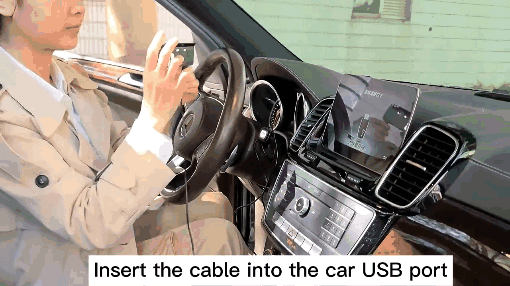 Your real-time OBD-2 data without glancing at the dashboard.
Speedometer, RPM, engine temperature, voltage, and more!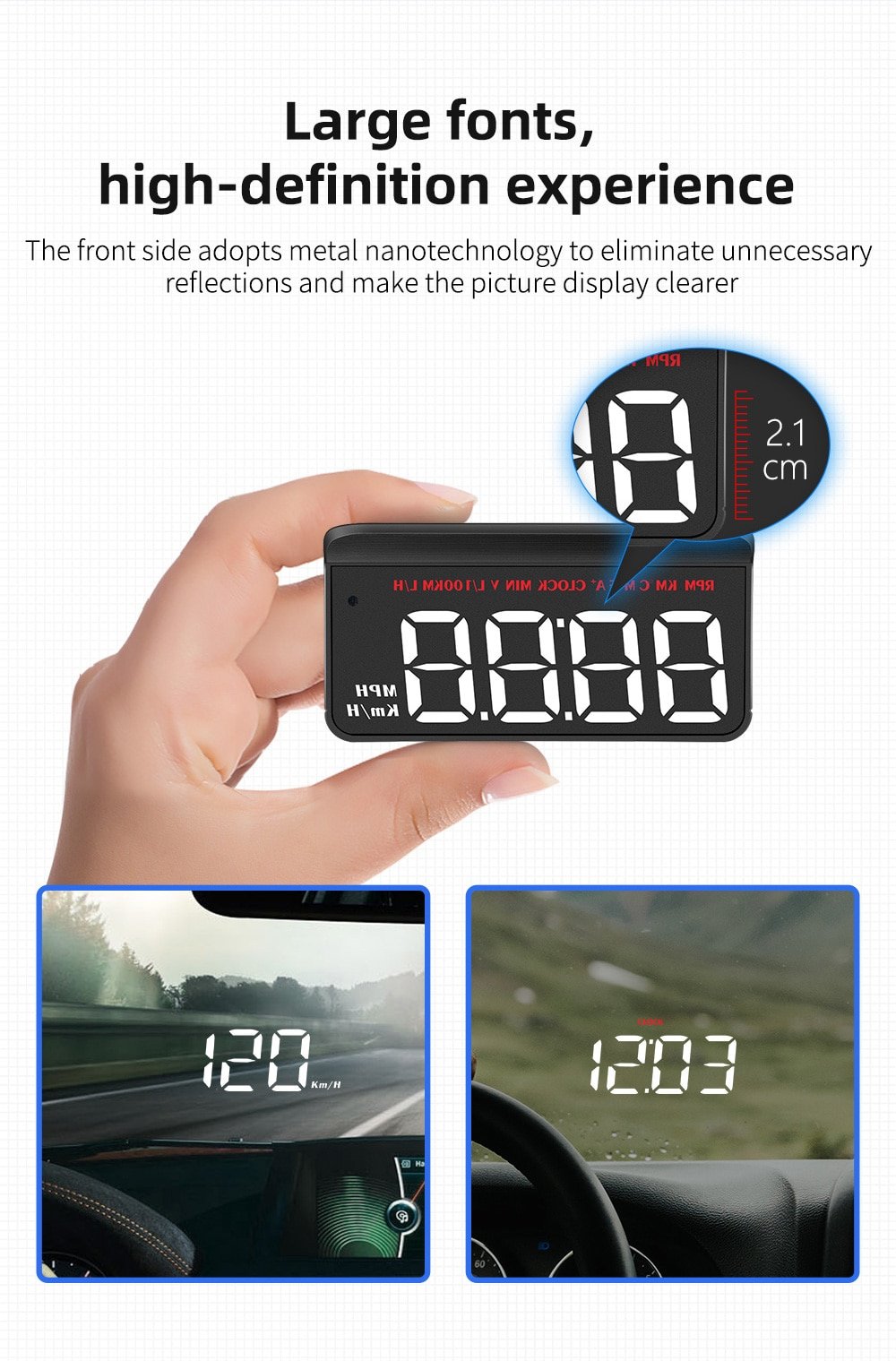 Install it yourself in minutes.
Just find the OBD-2 port and connect the scanner (included).
Features:
1. Automatic sensitivity: automatically adjust brightness and darkness
2. Engine speed (RPM) display
3. Single driving distance (M/KM) display
4. Water temperature (°C/°F) display
5. 0-10km acceleration time display
6. Clock display
7. Single driving time display
8. Voltage display
9. Fuel consumption display (L/100KM fuel consumption per hundred kilometers/L/H instantaneous fuel consumption)
10. Alarm function: (overspeed alarm, speed alarm, water temperature alarm, voltage alarm, fatigue driving reminder)
Product introduction:
HUD short for head up display. It displays driving datas on the front windshield such as
speed,water temperature,voltage,single mileage etc; to avoid drivers unsafety because of watching the instrument while driving.Drivers can read the driving information instantly , and can always keep the best state on the way with HUD.
1 x Car Portable Speed Monitor
SHIPPING
We ship worldwide
If you have any questions, please contact our friendly customer service for assistance!